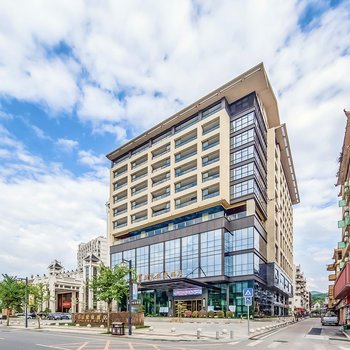 Opened in 2020, the FORTUNE hot spring hotel is a great accommodation choice in Guangzhou.
The hotel is approximately 63km away from Guangzhou Baiyun International Airport. Traveling to and from the airport is easy with Guangzhou Baiyun International Airport located approximately 63km away. Guests will find Beixi Villa, Conghua Hot Spring Scenic Area and Chonghua Hot Spring An'cheng Mountain Villa just a short distance from the hotel.
After a long day of sightseeing, guests can retire to the comfort of the hotel. For those driving themselves, parking is provided on site.
Germaphobes can rest easy - the level of cleanliness is highly rated at this hotel. For guests traveling with families, this hotel is consistently one of the most popular choices.